ATLATL Innovation Cluster
ATLATL Innovation Cluster (IC) is located in the heart of Zhangjiang Pharma Valley, an internationally prestigious high-tech zone in Shanghai. ATLATL has the largest shared Class A laboratory space, designed as a launchpad for high-potential life sciences. It offers fully permitted laboratories and office space for scientists and entrepreneurs. To meet the demands of growing research teams, ATLATL has developed the first AI-based operation system for the research laboratories. ATLATL provides state of the art facilities, the most advanced instruments, professional operations support, skilled laboratory personnel, on-site CROs, and the most creative Module research services, not only serving early-stage companies, but also supporting fast-growing teams who need to begin laboratory operations from day one.
ATLATL Innovation Cluster naturally builds up an ecosystem: educational and research centers, on-site CROs, entrepreneurship, venture capital, and life sciences companies. ATLATL strives to increase research density and accelerate research commercialization. Innovative teams can jumpstart with turnkey solutions, leverage resources more efficiently, and reach milestones faster than ever.
OUR INSPIRATION
"Atlatl" is a Nahuatl word that means "spear thrower," which enabled ancient hunters to throw farther and faster, eventually generating greater returns. At ATLATL, we want to be your spear throwers—to facilitate your growth and enhance your ability to reach milestones faster than ever.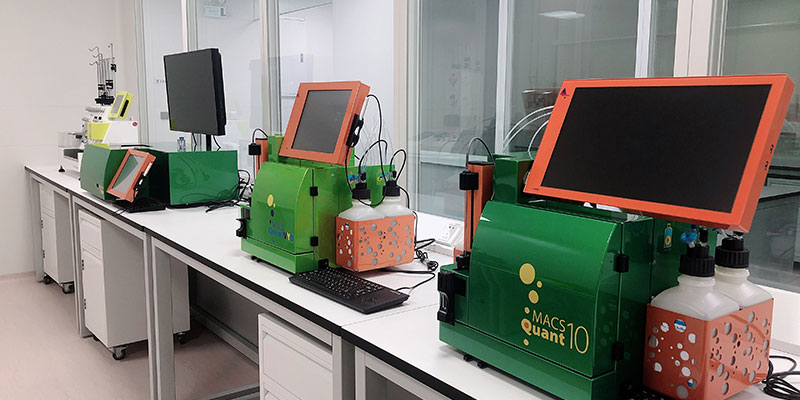 OUR MOTIVATION
Emerging life sciences companies typically face huge upfront capital expenditure, a lack of industry expertise, and unsatisfactory generic real estate options. The success of small-team R&D requires not only space, but also a platform to accelerate performance -- flexible facilities, dynamic operations, and industry resources on site. This is why we built this platform at the intersection of the world's leading life sciences companies, VCs, and academic institutions in the heart of an innovation hub.
LAB SPACE AS A SERVICE (LAB SAAS)
ATLATL provides not only space but also comprehensive solutions to commercialize innovations, including shared office and conference rooms, kitchen and cafe, core facility, instruments, permits, waste handling, glass washing, operations management and training, IT, logistics, and on-site CROs, among others. In addition, members will enjoy consulting, accounting, policy, registration, legal, and financial services.
By 2019, we will have the capacity to serve ~1,500 scientists and entrepreneurs, and by 2020, we will have more than 2,000,000 ft2 of research space around the globe, including key state research laboratories and various GMP laboratories for clinical trials.